The FCC Ban on Exclusive Contracts for MDU Telecommunications
Are you locked into your contract with your local cable or phone monopoly?
No, you are not. You have options. The FCC prohibits this practice, as it "causes significant harm to competition and consumers." You can learn more by downloading this white paper and reviewing it with your attorneys. If your tenants need improved Internet & WiFi performance, reliability and fanatical support, you are not locked into a failing provider.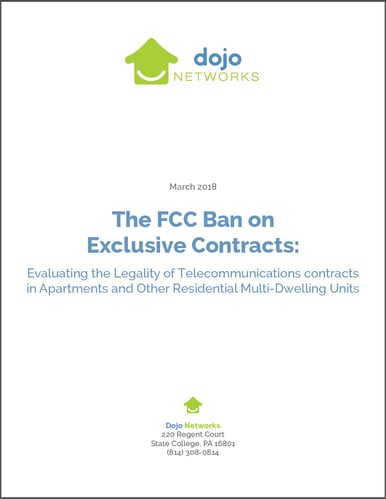 Fill out the form below to have our white paper sent to your e-mail. This white paper details the related FCC rulings and gives you and your attorneys the starting point to evaluate your ability to provide your tenants with better options for internet and WiFi.